WE ARE STUDIO 9
Obsessed with online technologies, dedicated to our clients.
Individually we are specialists, together we are a team: From geek chic coders to naturally talented designers - UI and UX; from those who can virtually reanimate a corpse, to creators of high-quality, contemporary graphics and layouts: Our raison d'être is to listen to and understand your needs, then implement the optimal solution. We pride ourselves on elegant functionality and effective presentation. We will be with you from inception through development to completion and beyond!
We specialize on ASP.NET
Services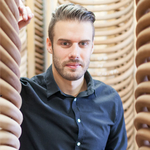 The cooperation with Studio 9 always brings an individual approach when dealing with any requirements. Requirements are not only carried out, but they are carefully considered in context with the complexity of the whole and most of the time their reflections and recommendations go much further than task itself.

We cooperated with the studio since 2008. This company stood at the birth of our new visual style. Besides inventing the logo and website creation also we make use of the possibility to design print materials. Purity of design, sophistication and timelessness are the main reasons for our long cooperation over peace appreciate.

Innovative, clean design, responsive, simple and sophisticated. We are satisfied!

At Studio 9 we appreciate the speed of orientation in our product portfolio, rethinking the construction site and seamless connection to the information system.

Studio 9, from my perspective, is something between a web studio and communications agency, which is advantageous for clients in terms of the consistency and the complexity of the implemented projects. I feel compelled to mention the really great, professional team that had such a friendly and proactive approach. Our cooperation will certainly continue well into the future.
Our clients