Kolovna
For the Kolova concept we have developed a state of the art E-commerce with high quality outdoor equipment for all of your adventurous needs.
So, if your heart and mind are married to the mountains, you will find everything you need at shop.kolovna.cz. Kolovna pulls you straight off the couch and into the countryside. In the beautiful landscapes of the Kralicky Sneznik Mountains, there is a real adventure waiting for you! The whole concept is built on the combination of Kolovna Kraličákguesthouse, Bikecentre, Bistro Kolovna and the E-commerce.
The goal of this project was to develop an e-shop that would be clear, easy to use and ready for the current needs of users and representatives of the target group. Our preliminary development was the e-shop. It was important to determine the expectations of our e-shop users and to also gauge which features to implement to ensure that we were offering a unique experience for our customers to stop them using the services of any competitors in the field.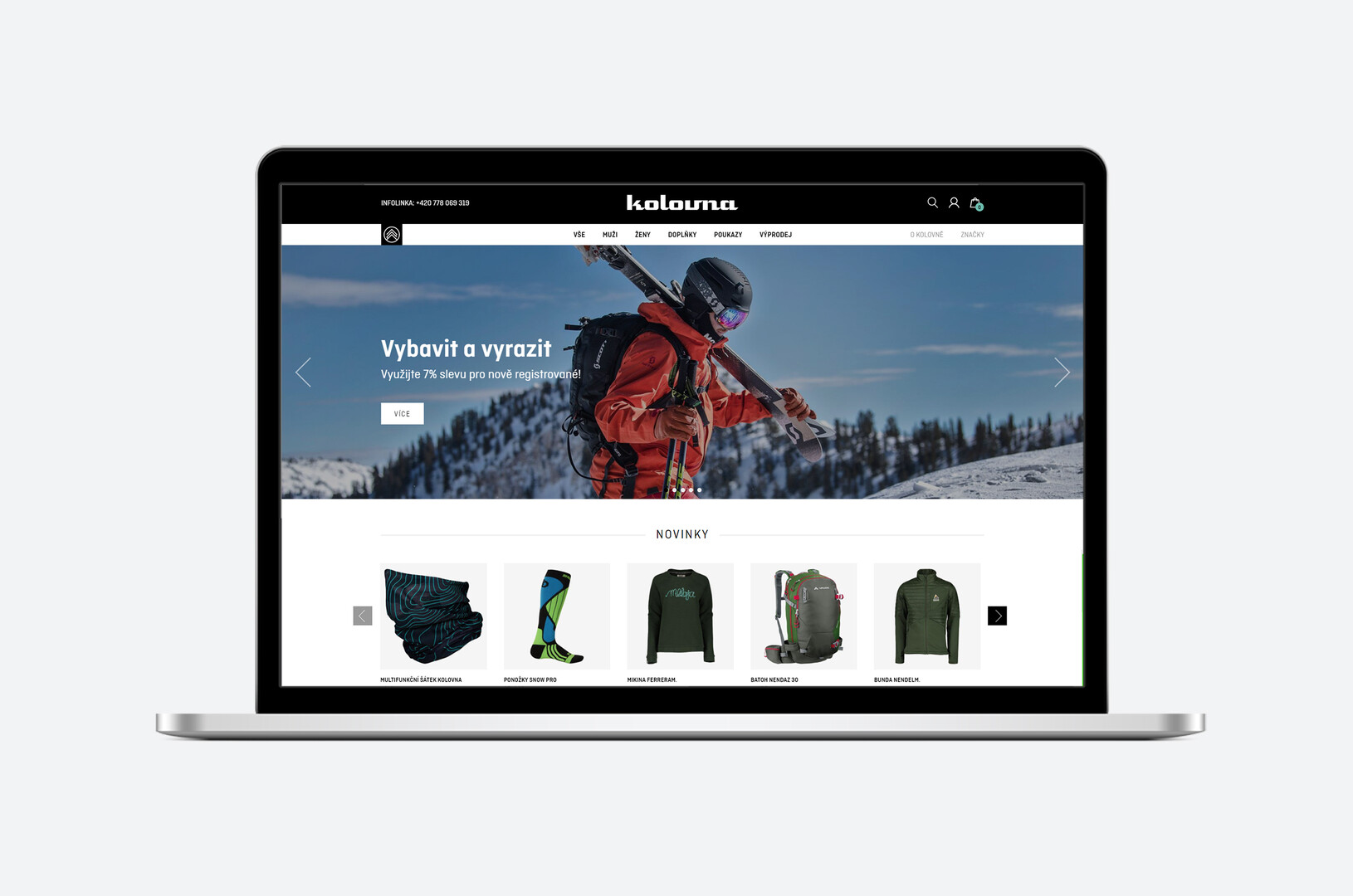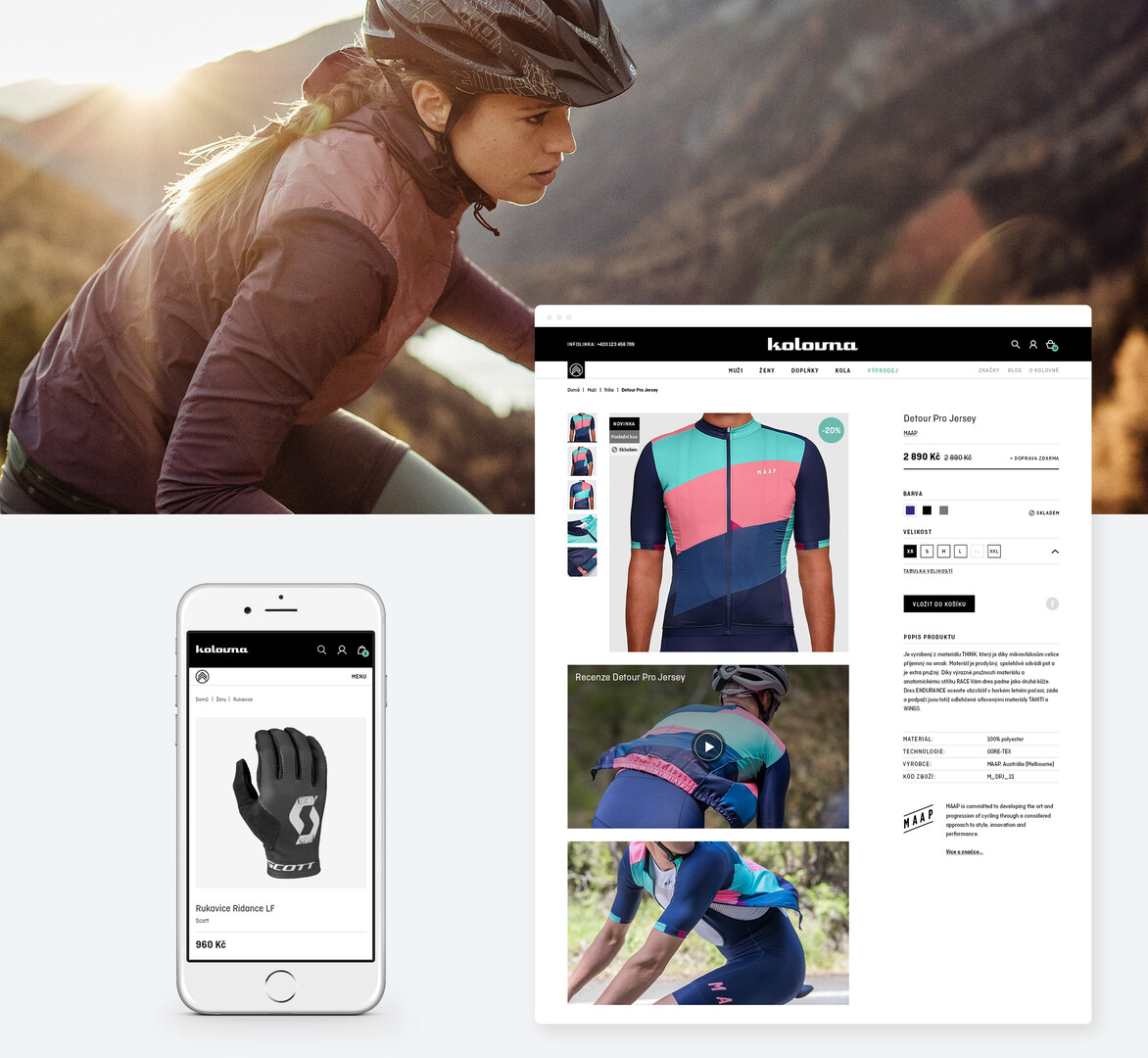 Workflow
After initial coordination meetings and analyysis, we have developed a complete technical specification, including designing an ideal flow for orders and subsequent order processing until the order is shipped out of stock. This information was based on information architecture and wireframe. At this stage, the graphic designer Kateřina Makaloušová, who has a longstanding relationship with Kolovna, has been involved in the project. With our supervision, Kateřina was able to create entire graphic design for the project.
We then proceeded to design by coding the html template, and then for the most important part - putting all the necessary features into operation.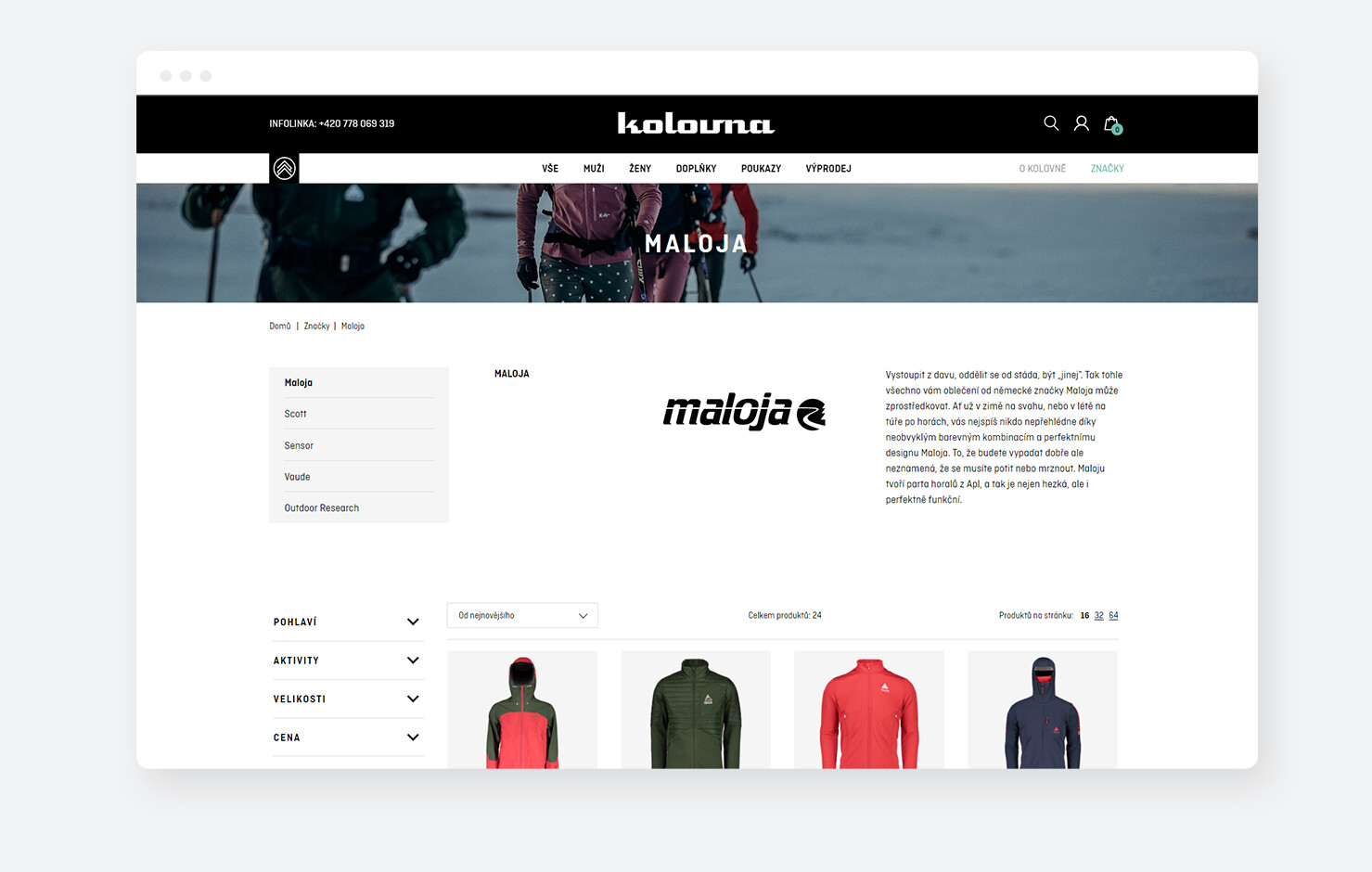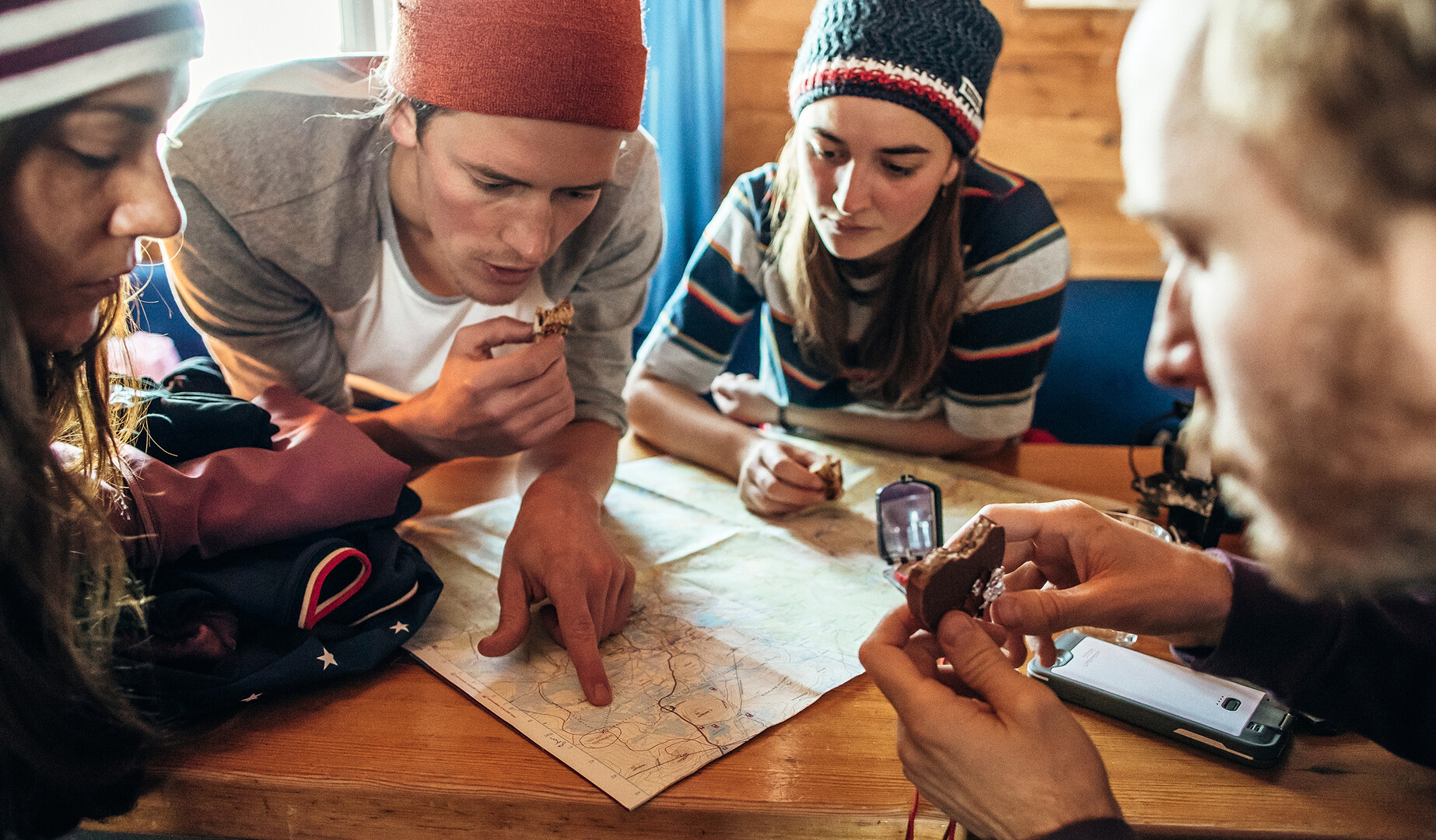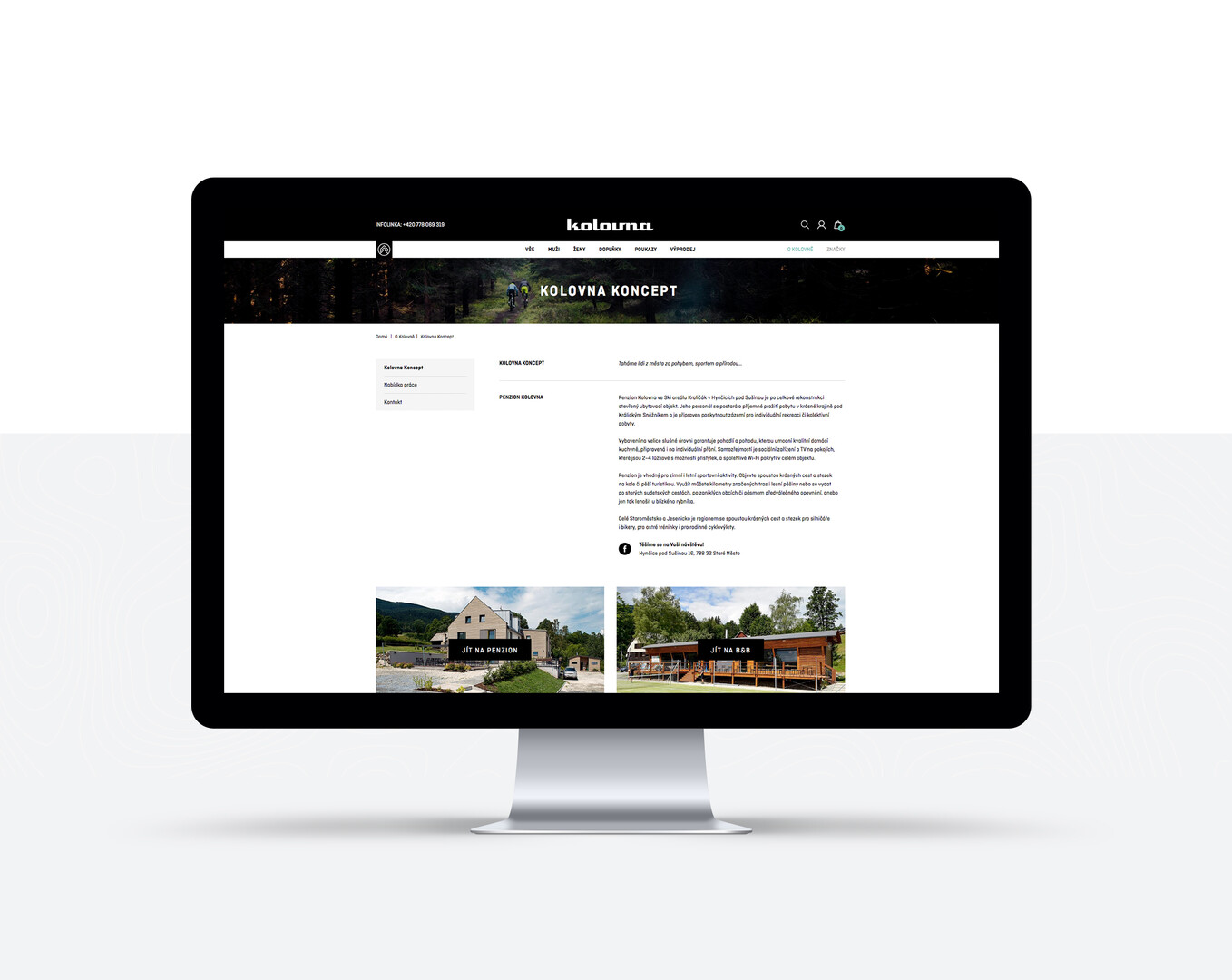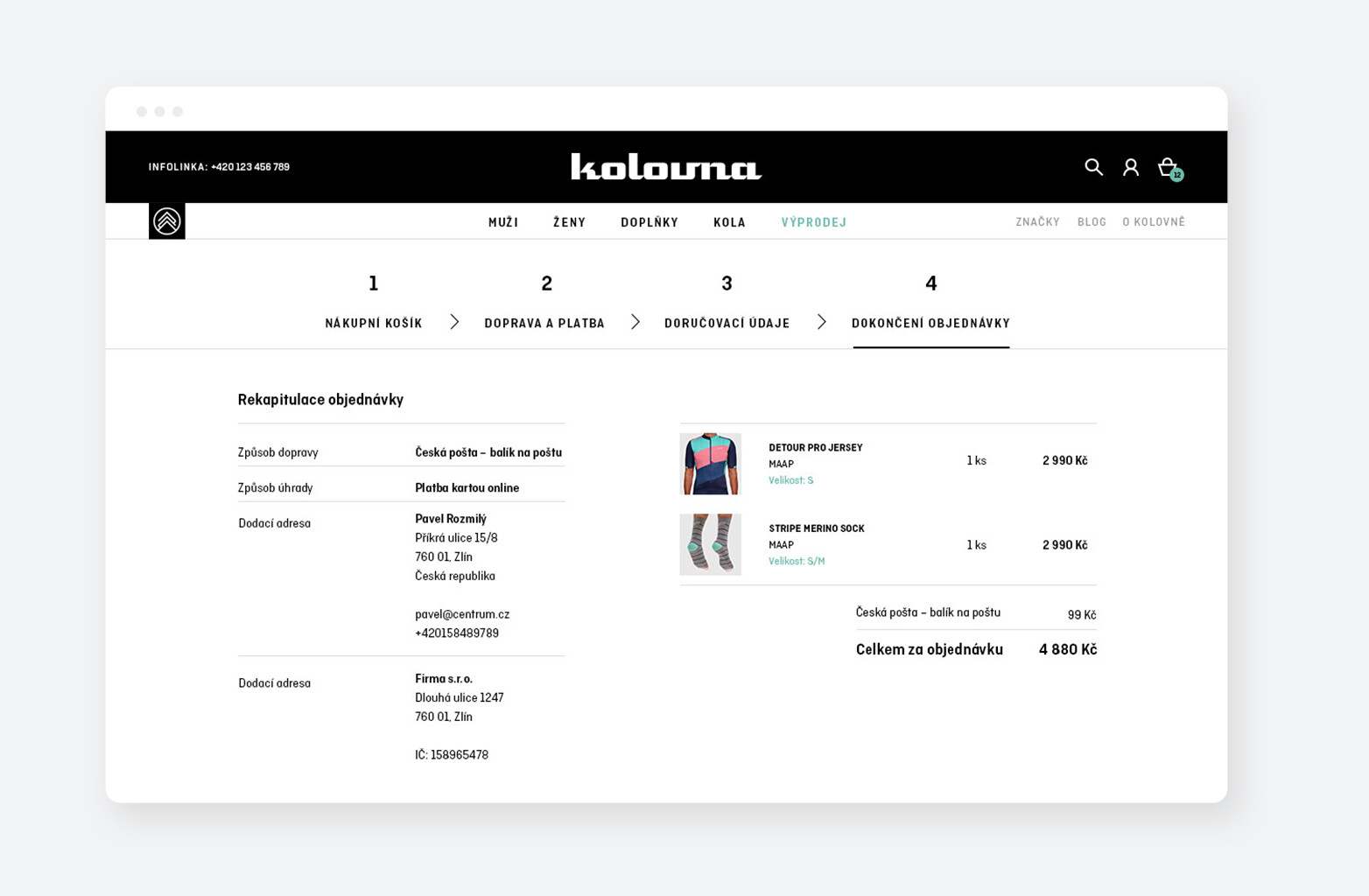 Advanced features
In addition to standard e-shop features including various types of filtering, product search tools, shopping cart functions etc., it was necessary to solve the convenience of our e-shop management system. We decided to link our E-shop to Pohoda Accounting System (PAS), witch allows PAS access to update stock inventory, issue invoices and all other necessary activities with which the e-shop manager works on the daily basis.
E-shop continues to use the implementation of various price levels, discounts, gift vouchers and other complementary features that are appealing to both the user and the administrator, who has the ability to keep the e-shop running fast and concise for a positive user experience.
Along with our strong partnership with Pohoda Account Systems, the e-shop is also partnered with payment gateways and APIs of various carriers, which ensures that our users have multiple payment and delivery options at Checkout.