Donova
Website that started with
the story of a new business.
The Donova brand is a building development company with
a clear conceptual vision that differentiates it from its competitors.
The list of projects offered to its clients includes not only new constructions but also refurbishments and renovations. Building new opportunities for living and working within a defined atmosphere in a defined space.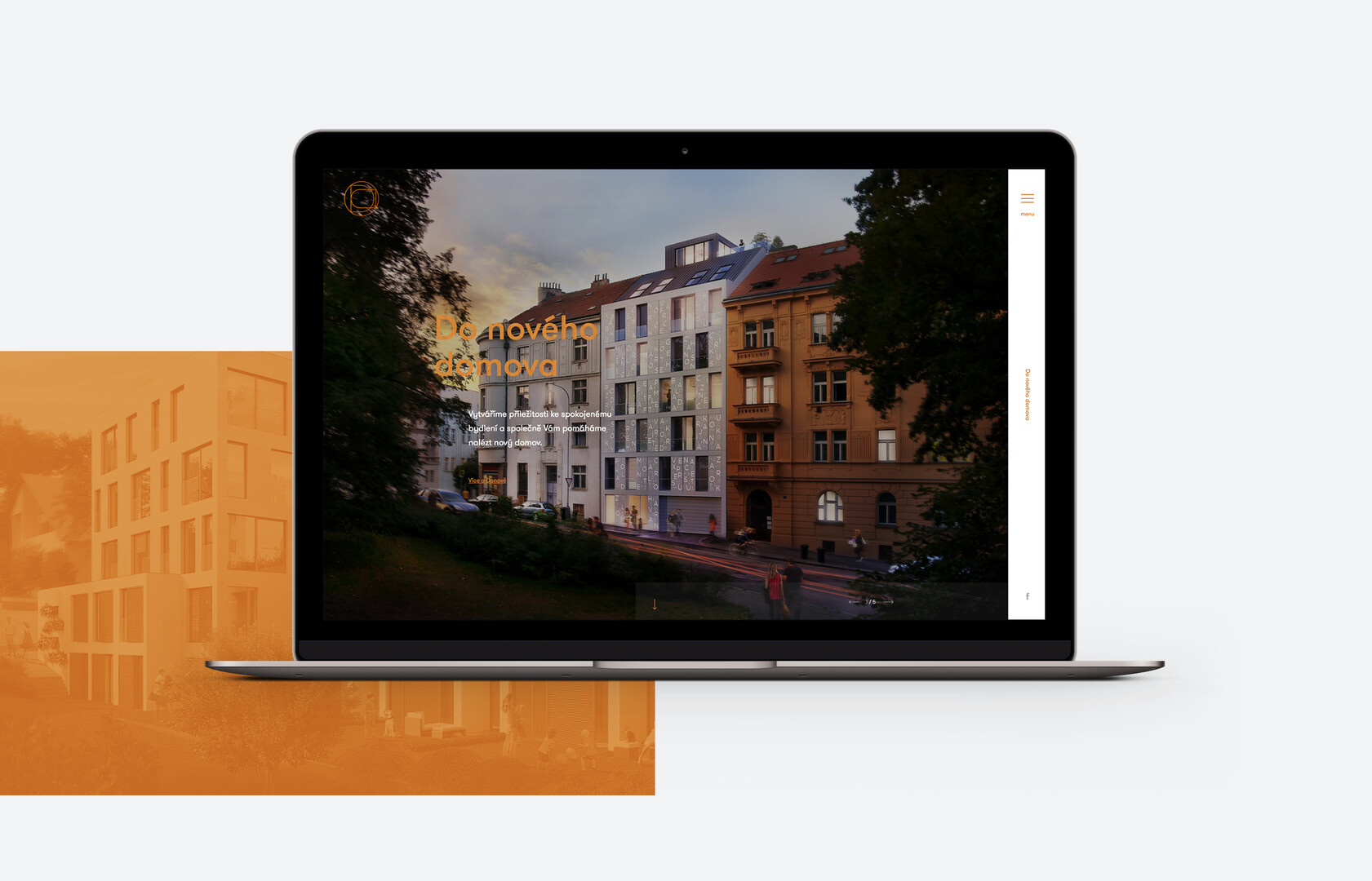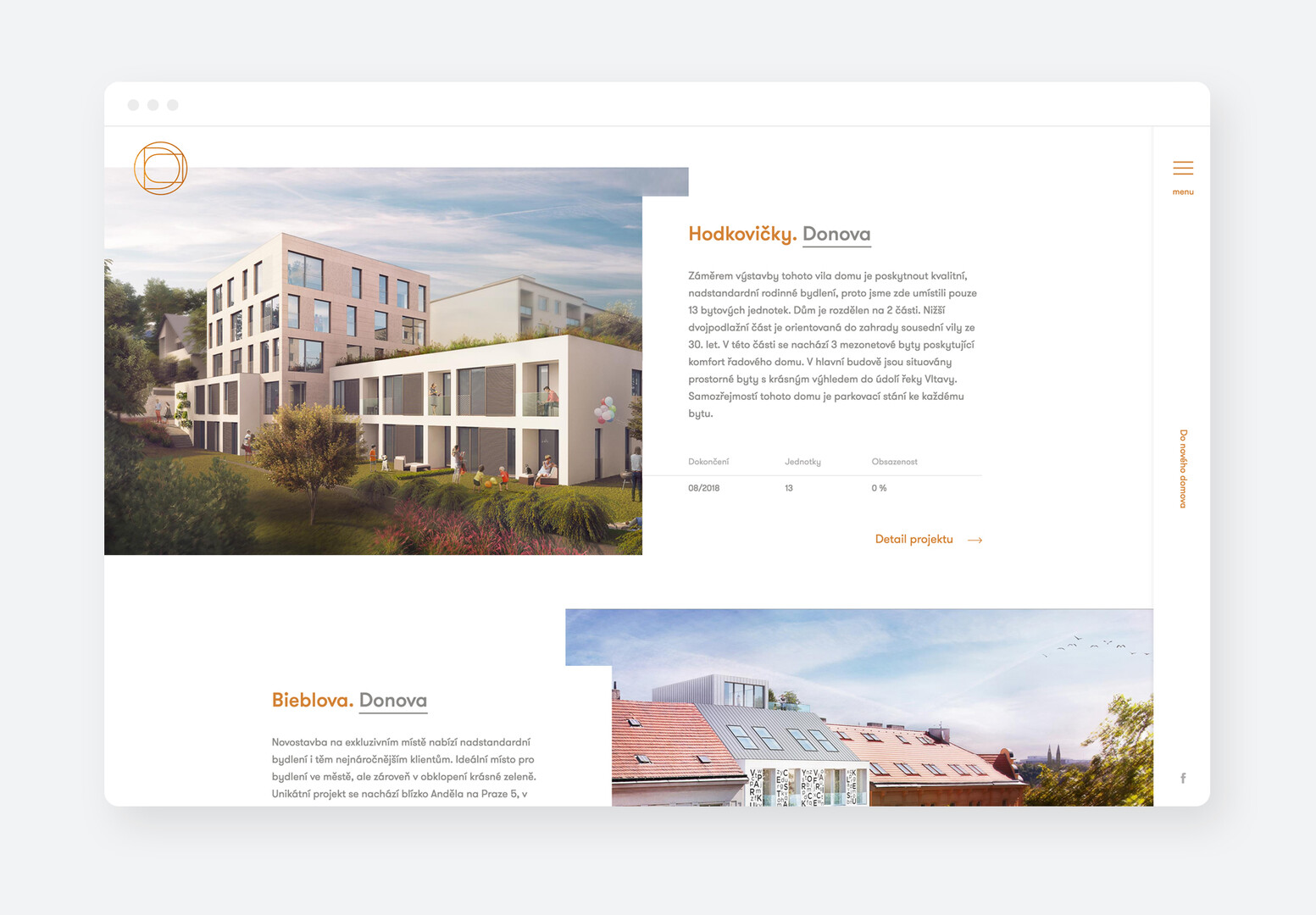 Brief
The main objective was to introduce and prominently place this new project developer in the market place: To define and differentiate it from numerous competitors. The site needed an adept solution for the listing of projects as well as an easy transition into a more detailed individual presentation. Donova also stipulated that ease of site management and update was a paramount consideration.
In summary the site needed to emphasise, graphically, the character
of the company and also have
a comprehensive simplicity
and a technical reliability that indirectly reinforced the underlying principles of Donova.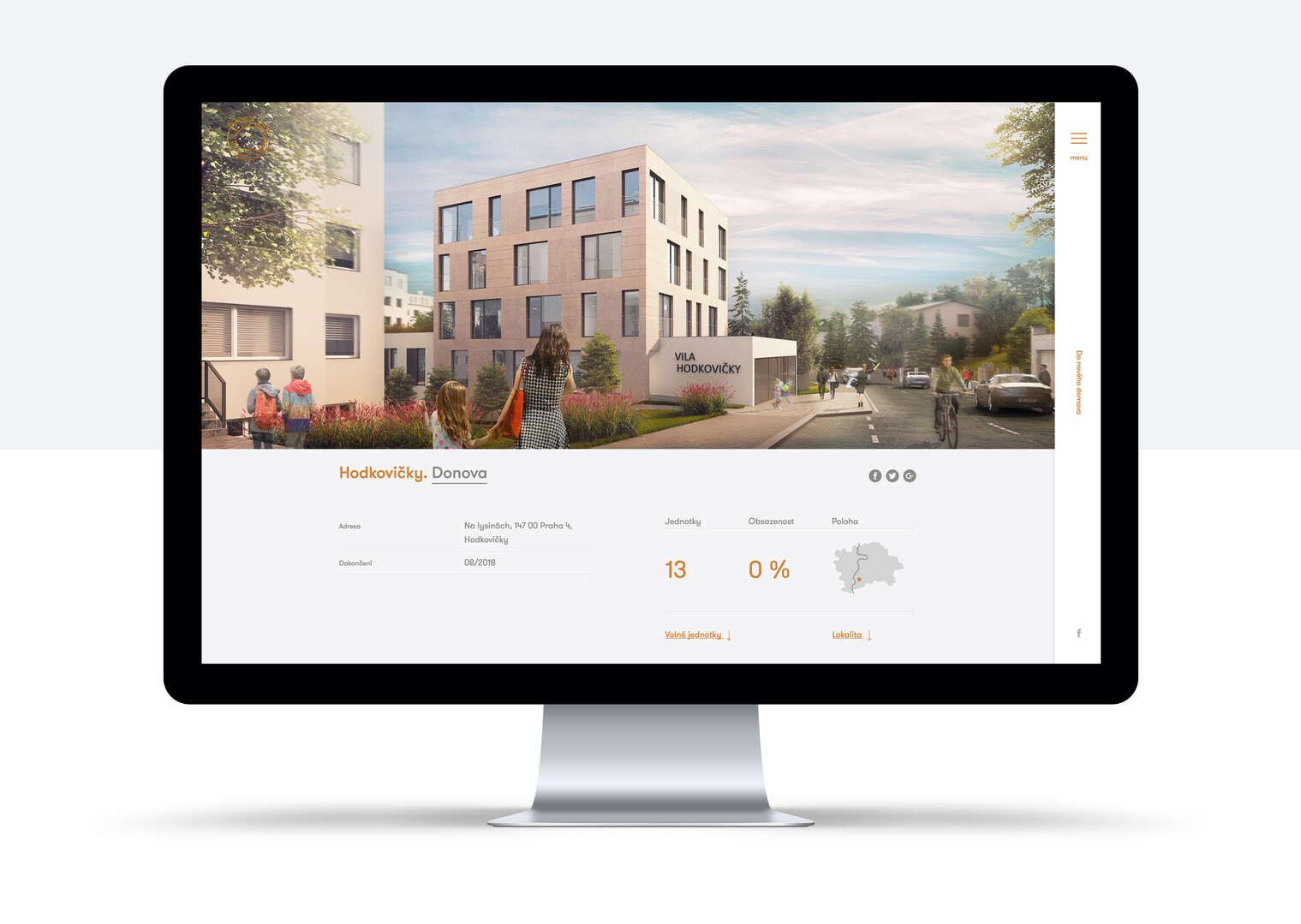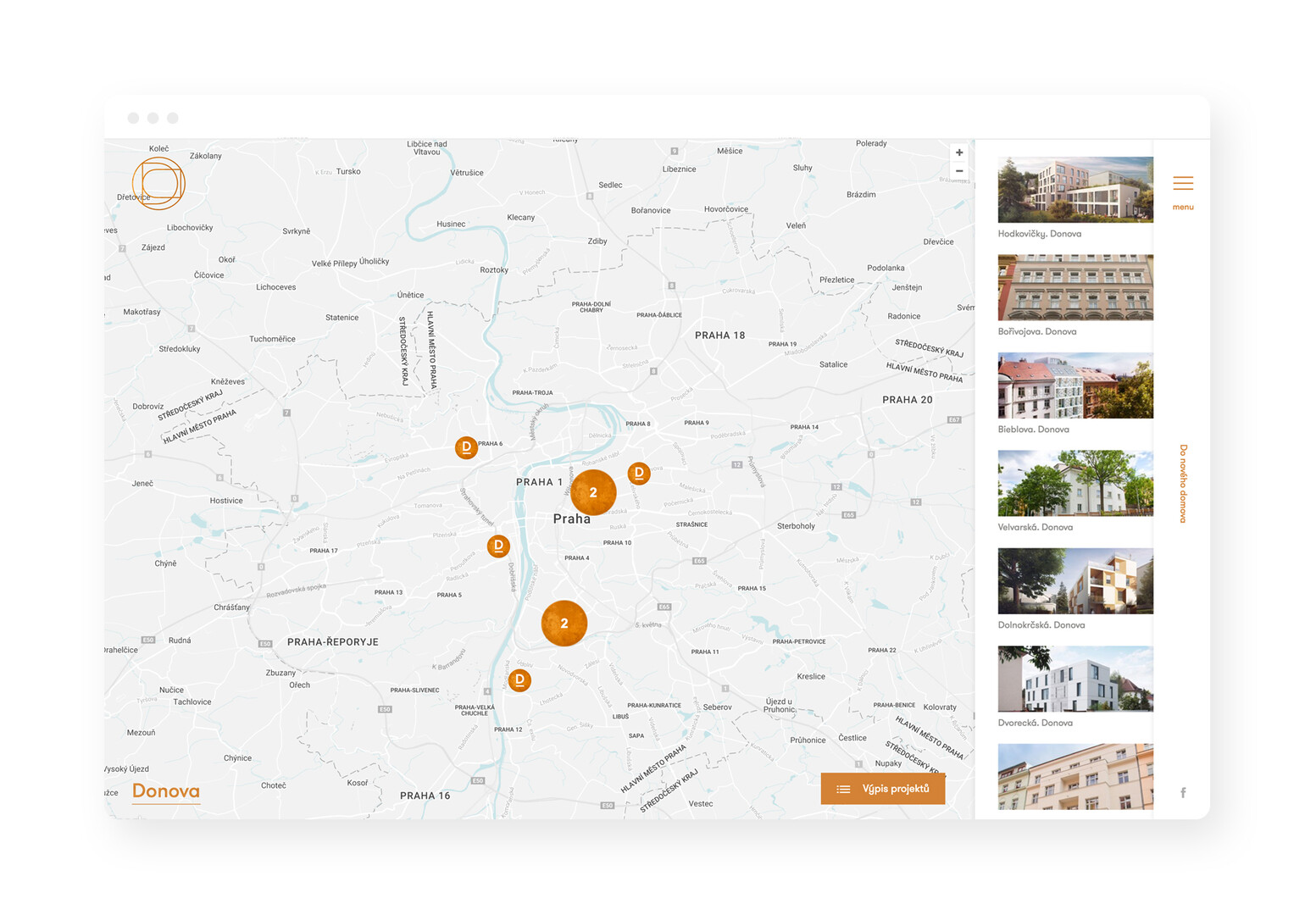 Design of the website
Many websites are purely about displaying a facade and the pages are very much like walking around the outside of building. But we wanted
to extend the metaphor and like with
any building there are always multiple entrances and route to arrive
at any point. In site terms this meant several intuitive navigation systems working in harmony with each other.
Naturally the foundations for this site were laid upon the development of
a detailed UX analysis and simple information architecture. The completed site is a clearly structured balance of colours and typography with pictorial elements; visualisations of projects, real photographs and pictures. The result is
a clean and striking look.
Multiple search options across the web site allowed access to the individual projects. In addition to a standard text menu bar, there is a visual equivalent which works as a sub menu. There was also a simple scrolling down option
and a building location map with clickable points.