JANOŠÍK OKNA-DVEŘE
Redesigning the website to reflect the companies dynamic contemporary character. We were thrilled to help Janošík
re-establish its brand in an evolving market place.
Janošík okna-dveře company has produced wooden windows and doors, in the heart of Valašsko, since 1926.

Times are changing: Their products are becoming increasingly part of a bold, stylish, modern architecture, flourishing throughout the Czech Republic. Created by famous designers from the world of architecture and design, such as Zdeněk Fránek or Maxim Velčovský.
Brief
The radical evolution of the company's portfolio has facilitated a new and expanded market place. Naturally
a redesign of the existing website was required. It was essential to establish the companies new identity visually whilst also considering the direction the brand wants to move. We have built a website that displays bespoke products and revealing who Janošík are now and where they are going. With such
a wealth of information it was not simply a matter of visual design. We focused also on the functionality and user experience. The backbone of the entire website is a clearly organised, easily updated, information structure.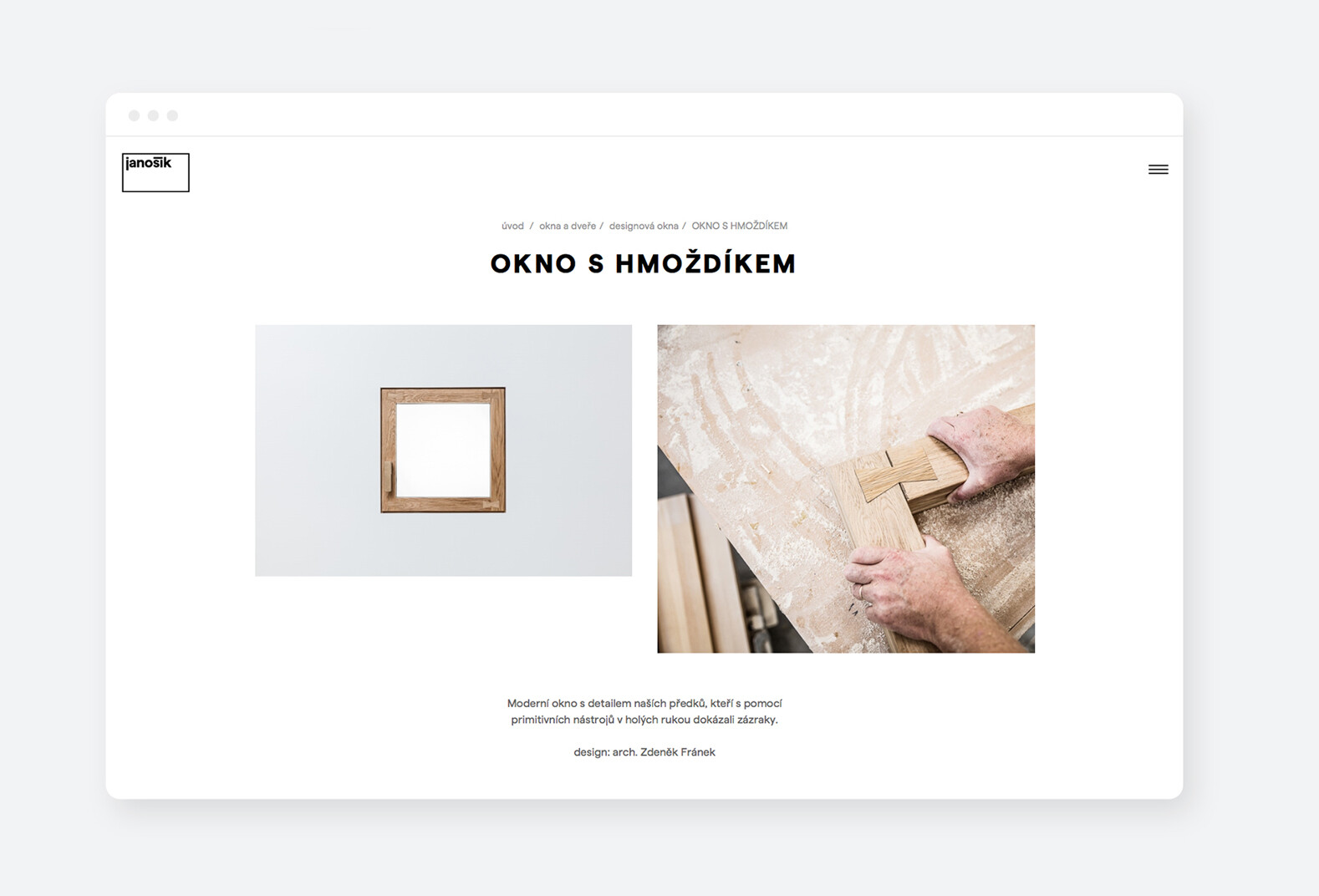 Design of the website
We worked on a new presentation of the brand, combining the beauty of the visual style with the functionality of the website. The result of this is a clean design that implicitly reflects the transformation of the company's own character and at the same moment displays their contemporary and boldly stylish products.

Innovative, clean design, responsive, simple and sophisticated. We are satisfied!